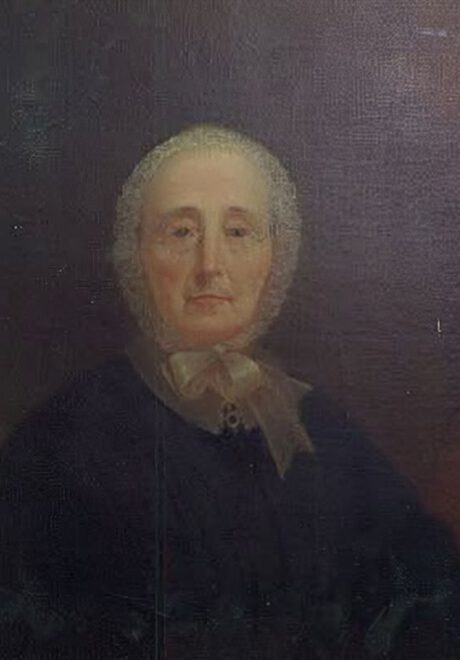 "Mother McGee"
1793 – 1880
Born in 1793, Eleanor Amelia Fry married James Hyatt McGee in 1812. She lost two children as infants while living in Kentucky but had given birth to three girls and four boys before moving to Missouri.
She was only 34 years old with seven children when she migrated over 500 miles into the barren land which was to become Kansas City in 1827. But Nellie was a unique woman for the times. She was renowned for her pleasant personality and grace. Records clearly indicate that Nellie was always consulted on business ventures, even when her husband was alive.
When her husband James died in 1940 her youngest child was only three years old. At his death, James McGee held just shy of 1000 acres of land. As executrix of the estate Nellie was savvy enough to forestall selling the land for 10 years. This allowed her to keep her large landholdings as the Town of Kansas slowly emerged to the north and Westport grew to the south. The only pieces of land she sold were for tax purposes.
Nellie McGee received her nickname "Mother McGee" from her willingness to care for those who were sick or less fortunate. She stayed put in her little brick house until her death on November 22, 1880 at the age of 89. At that time she was oldest living pioneer resident of Kansas City. She had given birth to fourteen children, of which only five survived her. Regardless, her legacy continued with 50 grandchildren, 86 great-grandchildren and two great-great grandchildren at her death.
Mother McGee was buried next to her husband in the McGee graveyard. Their graves were later moved to Elmwood Cemetery in 1881.
Notable Burials