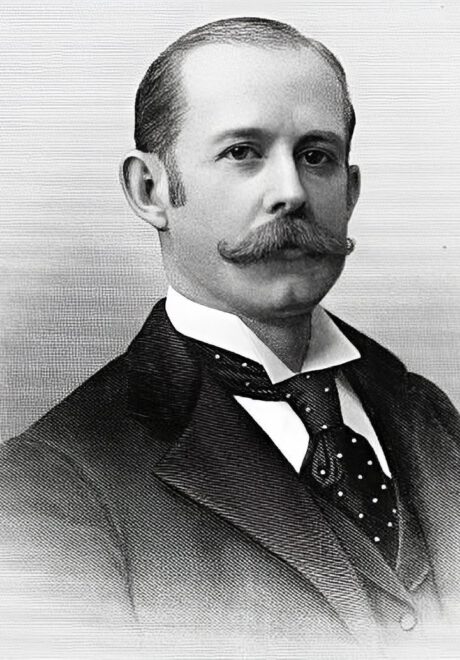 Founder of the Sunshine Biscuit Company
1850 – 1872
Jacob Loose was born in Greencastle, Indiana in 1850. At the age of 20 he moved to Kansas and opened a dry goods store. In 1878 he married Ella Clark from Carthage, Missouri, and in 1882 they moved to Kansas City where, along with his brother Joseph, they founded the Loose-Wiles Biscuit Co. The name was later changed to Sunshine Biscuits, "Sunshine" being his nickname for his wife Ella. He was also an early President of the Elmwood Cemetery Society.
Ella Loose supported many causes, but they especially enjoyed providing for children's needs. She and Jacob had two children, but both died in infancy. She held an annual shoe party at her favorite orphanage, Gillis Orphan's Home, where each child would receive a new pair of shoes and a dollar.
After Jacob's death, Ella donated to the city of Kansas City 80 acres of land south of the Country Club Plaza, which to this day bears his name, Loose Park. Their mansion at 101 East Armour Boulevard still stands today. Their charitable trusts, together with those of Jacob's brother Joseph and family, ultimately formed the basis for today's Kansas City Association of Trusts and Foundations.
Notable Burials