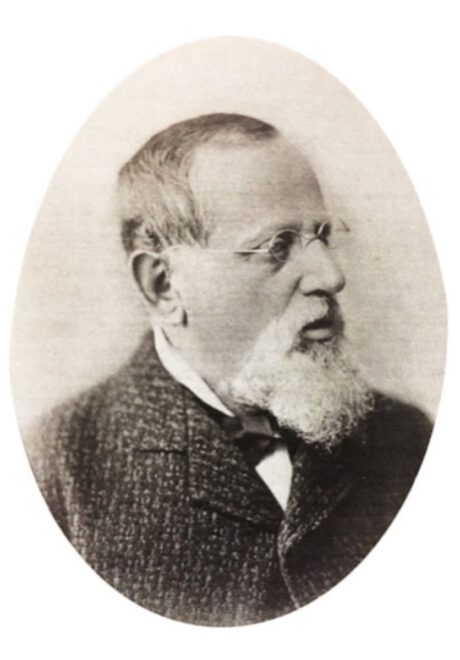 Early Pioneer and Anti-Slavery Advocate
1824 – 1905
Born in Prussia, Jonas Wollman arrived in New York on July 1, 1851 on the ship Guttenberg. He moved west to St. Louis, meeting and marrying Betty Kohn, and finally settling in Leavenworth, Kansas in 1855. Jonas was a pioneer of the state of Kansas and a highly successful clothing merchant. He became a naturalized citizen in 1858 and built a brick building on Delaware Street in Leavenworth, where he operated his dry goods store for more than 30 years.
Jonas Wollman and his wife were known for their anti-slavery views, and Abraham Lincoln dined with the Wollmans at their home when he visited Leavenworth in 1859.
Jonas retired in 1888 and moved to a home at 720 W. 11th Street in Kansas City. Following his death in 1905, his widow moved to New York and resided in a 22-room apartment until her death in 1927.
Jonas and Betty Wollman were the great-grandparents of Henry and Richard Bloch, founders of H&R Block.
Notable Burials